About Akaa Solar Parking Shade
Akaa solar offers advanced Solar Car Parking shades solutions to both commercial & residential clients in UAE. Compared to traditional style of construction, Tensile structures are more eco-friendly and needs less material with minimal structural support which helps to reduce cost without sacrificing quality and durability.
We offer both Cantilever and Wave crest designs (Standard as well as Custom). Cantilever shades are supported by columns on just one side and doesn't obstruct parking space. Wave crest designs are very aesthetic and comes in attractive shapes.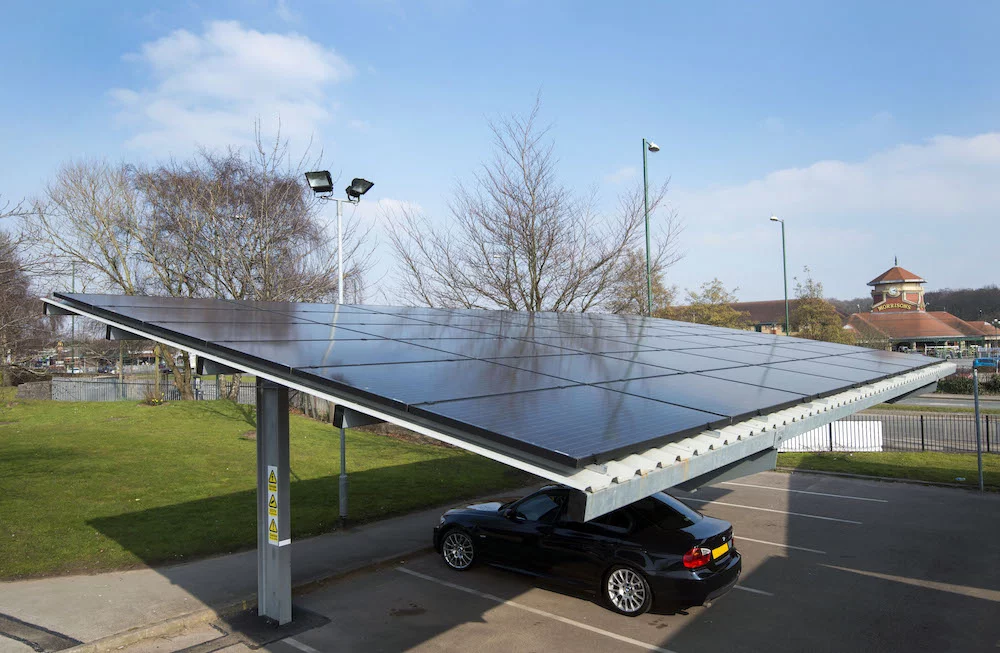 Solar car park shade structures are the perfect option for retail locations, commercial businesses and industrial sites that can not generate enough power from rooftop solar or where rooftops are not structurally suited to solar panels. In fact, our structures are perfect for any business or commercial location struggling to find space for solar
Solar car park shade structures are the only commercial shade solution that can provide you with an actual return on your capital investment. PV Structures solar car park shade structures are stand-alone structures that provide a multitude of benefits that include both a physical shade structure to add value to your location and a power generation system that can offset your power costs.
Benefits of a solar car park in UAE
A fully integrated solar car park with EV charging & battery energy storage can: